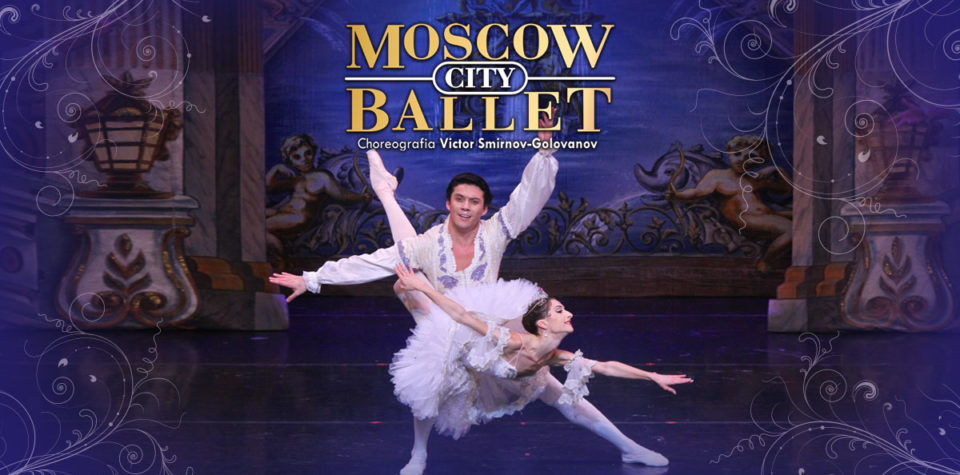 Moscow City Ballet – Sleeping Beauty
Decades of tradition, hundreds of performances and journeys all over the world!
Moscow City Ballet is the most prestigious travelling ballet company in the world. It was founded by Victor Smirnov-Golovanov, a renowned choreographer and a famous soloist in the Bolshoi Theatre, where he danced for over 20 years. Thanks to the extensive experience of its master, Moscow City Ballet has been presenting the greatest productions from the Russian and Soviet ballet legacy for decades in order to show this art to the widest possible audience. Their performances are characterized by pure beauty, dazzling costumes, impressive choreography, the magic of lights and charming stage design. During November and December 2021 in Poland, we will see a performances full of magic, grace and passion… The greatest classics of all time, spectacles: Swan Lake, The Nutcracker and Sleeping Beauty.
According to critics, the charm of Moscow City Ballet cannot be resisted nor forgotten. This valued ballet company has been travelling around the world since 1988 and succeeded e.g. in the United Kingdom, where it has staged over 1000 performances so far. Moscow City Ballet has also performed multiple times in: Belgium, Brazil, Bulgaria, Cyprus, the Czech Republic, Egypt, Estonia, Germany, Hong Kong, Hungary, Ireland, Israel, Italy, Japan, Latvia, Lithuania, Luxembourg, the Netherlands, China, the Philippines, Poland, Portugal, Korea, Taiwan, Romania, Serbia, Singapore, Slovakia, Spain, the United Arab Emirates and the United States of America.
TV report by American CNBC channel: https://bit.ly/2z2KfQm
TV report by Polish TVN channel: https://www.youtube.com/watch?v=UZLGc92CYks
The quality of all ballet shows performed by Moscow City Ballet is under the careful supervision of Ludmila Neroubachtchenko, a principal dancer and Art Director.
"Sleeping Beauty"
It is an extremely poetic story which also owes its success and a permanent place in the world of ballet repertoire thanks to the music of the composer – Pyotr Tchaikovsky. The music is closely related to the dance, full of lyricism, but also of drama, which result directly from the libretto. The story is told on the basis of the classic fairy tale by Charles Perrault (Sleeping Beauty) about Princess Aurora, who, thanks to the spells of the Evil Fairy, injured her finger and fell deeply asleep, and can only be awakened by a kiss of a beautiful prince who then will take her to be his wife. An important figure is also the good Lilac Fairy, who is the guardian spirit of the princess from birth to marriage with the prince, and in some way influences the heroes. The authors assumed that the ballet would be a pretext to show beautiful dance images and to present the dancers' impressive stage skills. Extremely colorful performance moves the imagination of children and their parents in all over the world.
Tickets: www.ebilet.pl / www.eventim.pl
---
---
---