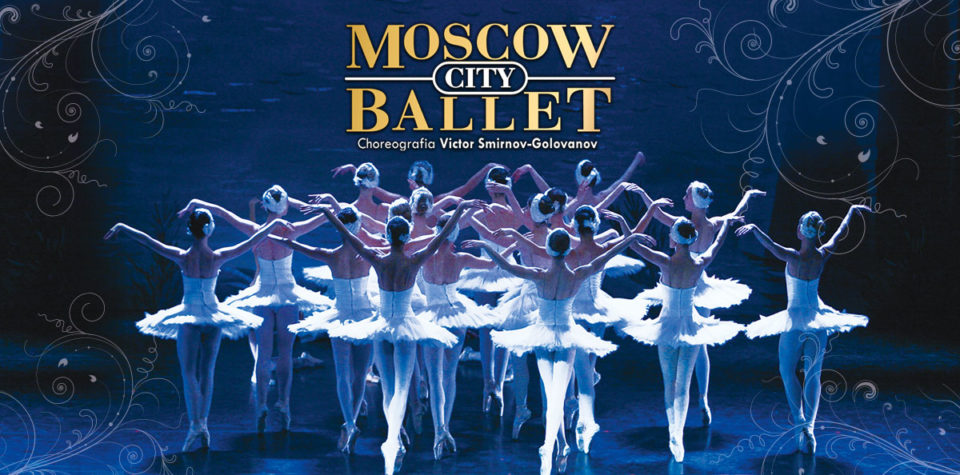 Moscow City Ballet – Swan Lake
Decades of tradition, hundreds of performances and journeys all over the world!
Moscow City Ballet is the most prestigious travelling ballet company in the world. It was founded by Victor Smirnov-Golovanov, a renowned choreographer and a famous soloist in the Bolshoi Theatre, where he danced for over 20 years. Thanks to the extensive experience of its master, Moscow City Ballet has been presenting the greatest productions from the Russian and Soviet ballet legacy for decades in order to show this art to the widest possible audience. Their performances are characterized by pure beauty, dazzling costumes, impressive choreography, the magic of lights and charming stage design. During November and December 2021 in Poland, we will see a performances full of magic, grace and passion… The greatest classics of all time, spectacles: Swan Lake, The Nutcracker and Sleeping Beauty.
According to critics, the charm of Moscow City Ballet cannot be resisted nor forgotten. This valued ballet company has been travelling around the world since 1988 and succeeded e.g. in the United Kingdom, where it has staged over 1000 performances so far. Moscow City Ballet has also performed multiple times in: Belgium, Brazil, Bulgaria, Cyprus, the Czech Republic, Egypt, Estonia, Germany, Hong Kong, Hungary, Ireland, Israel, Italy, Japan, Latvia, Lithuania, Luxembourg, the Netherlands, China, the Philippines, Poland, Portugal, Korea, Taiwan, Romania, Serbia, Singapore, Slovakia, Spain, the United Arab Emirates and the United States of America.
TV report by American CNBC channel: https://bit.ly/2z2KfQm
TV report by Polish TVN channel: https://www.youtube.com/watch?v=UZLGc92CYks
The quality of all ballet shows performed by Moscow City Ballet is under the careful supervision of Ludmila Neroubachtchenko, a principal dancer and Art Director.
Swan Lake
The most popular and hypnotising classical ballet composed by Pyotr Tchaikovsky in 1875. It is a timeless love story which combines magic, tragedy and romance in four acts. It tells the story of Odette, a girl turned into a swan. Only the great love of young Siegfried can help her return to human form. The success of this show is based on excellent choreography and music which amazes the audience with its beauty and the subtlety of its melodics. The simplicity of the dramatic plot and the touching interpretation of the love between Odette and Siegfried, which symbolizes the power of affection, are illustrated with extremely emotional dance sequences. They show the spiritual life of protagonists. Charming waltzes, proud rhythms of the polonaise, the fiery Spanish dance and the temperamental czardas are hypnotizing and create a unique atmosphere, making audiences around the world really emotional.
Tickets: www.ebilet.pl / www.eventim.pl
---
---
---