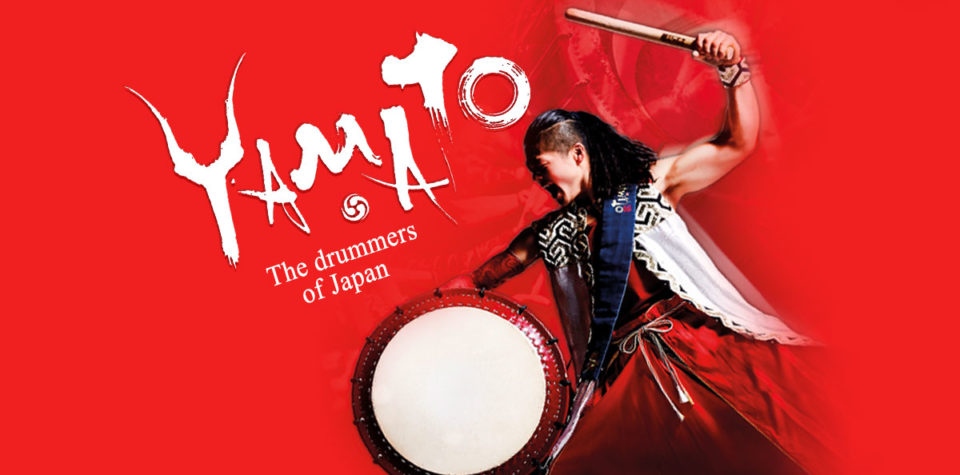 YAMATO – The Drummers of Japan
The spectacular group YAMATO – the most famous Japanese drummers in the world return to Poland with their latest show – in November 2021. One of a kind, original sounds of the Far East, a huge dose of optimism, spiritual energy and thrills! The sounds produced by the musicians are inspired by traditional Japanese music, but are contemporary, perverse variations. Each of the artists conducts their own theater show. Breathtaking solo performances are intertwined with phenomenal, trance-like collective songs. The YAMATO band is famous for its visually spectacular shows, where they present the art of playing traditional taiko drums. The spectacle, where the artists show off their tremendous physical strength using several dozen drums, up to five meters in diameter and weighing up to 3.5 kilograms, is an experience that leaves viewers breathless! The performance of artists from Japan is an unusual combination of the sounds of traditional stringed instruments (koto, chappa, shino-bue, samisen, kane). YAMATO wonderfully interprets the musical traditions that have been associated with the culture and religion of the Land of the Rising Sun for centuries.
The artists combine the energy of crazy rockers in
an unusual way with the spirituality of the Far East.
'The Scotsman'
Yamato is an outstanding performer by jumping from drum to drum.
The show is extremely rousing, energetic, loud and diverse.
' The Independent'
Wydarzenie na Facebooku
This perfect synchronization would not be possible without hundreds of hours of intense training and extreme concentration. The fantastic show they present absorbs so much energy of the artists that they need twelve hours of rest to regenerate. Unique drummers, among whom we will also see women, delight and enchant the audience with rhythm, choreography and sound from the very first hits. Thanks to a combination of musical instruments and practiced playing technique, YAMATO's performances offer viewers an extraordinary variety. Surprising acrobatics combined with the exquisite humor of the artists make the show will surely remain in the memory of all viewers for a long time. The show is also delightful thanks to the colorful, authentic Japanese costumes of the drummers.
So far, the band has performed in over 50 countries around the world, engaging as many as 6 million viewers in its performances. In November, we will have the opportunity to host this unique group of Japanese artists in Poland! Everyone who wants to recharge themselves with an amazing dose of energy during the cold Polish autumn is invited to an unforgettable show in: Łódź, Gdynia, Toruń, Kraków, Lublin, Zabrze, Wrocław and Warsaw.
Tickets: www.ebilet.pl / www.eventim.pl
---
---
---